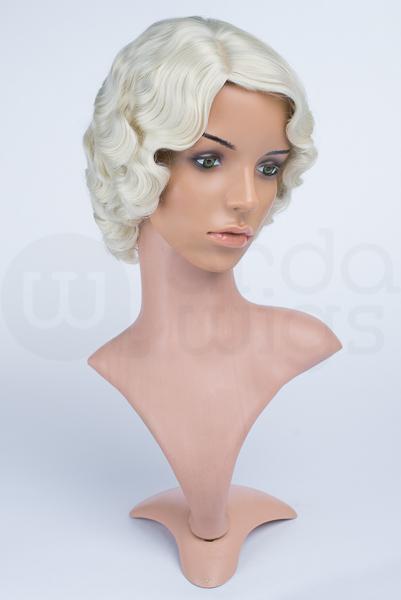 Details
Josephine is a complex finger wave wig with a bit of length in the back to cover the nape of the neck. The fibers measure 12"-13" (30.5-33 cm) with the wave from crown to end. This style includes 4 bobby pins to secure the waves while the wig is in storage. The skin part is located off-center on the right side when wearing. Perfect for fashion or cosplay. Wear it as-is, or let those bobby pins go and tease out for maximum volume!
23" cap before stretch
Off-center skin part - right side
Finger wave
Fluff and tease for volume
Heat-resistant up to 420°F (300-325°F recommended)
Check out our customer gallery for Josephine!
Please note: We do our best to display wigs as accurately as possible, but display heads are slightly smaller than lifesize. Subsequently, the wig may be shorter on a person.