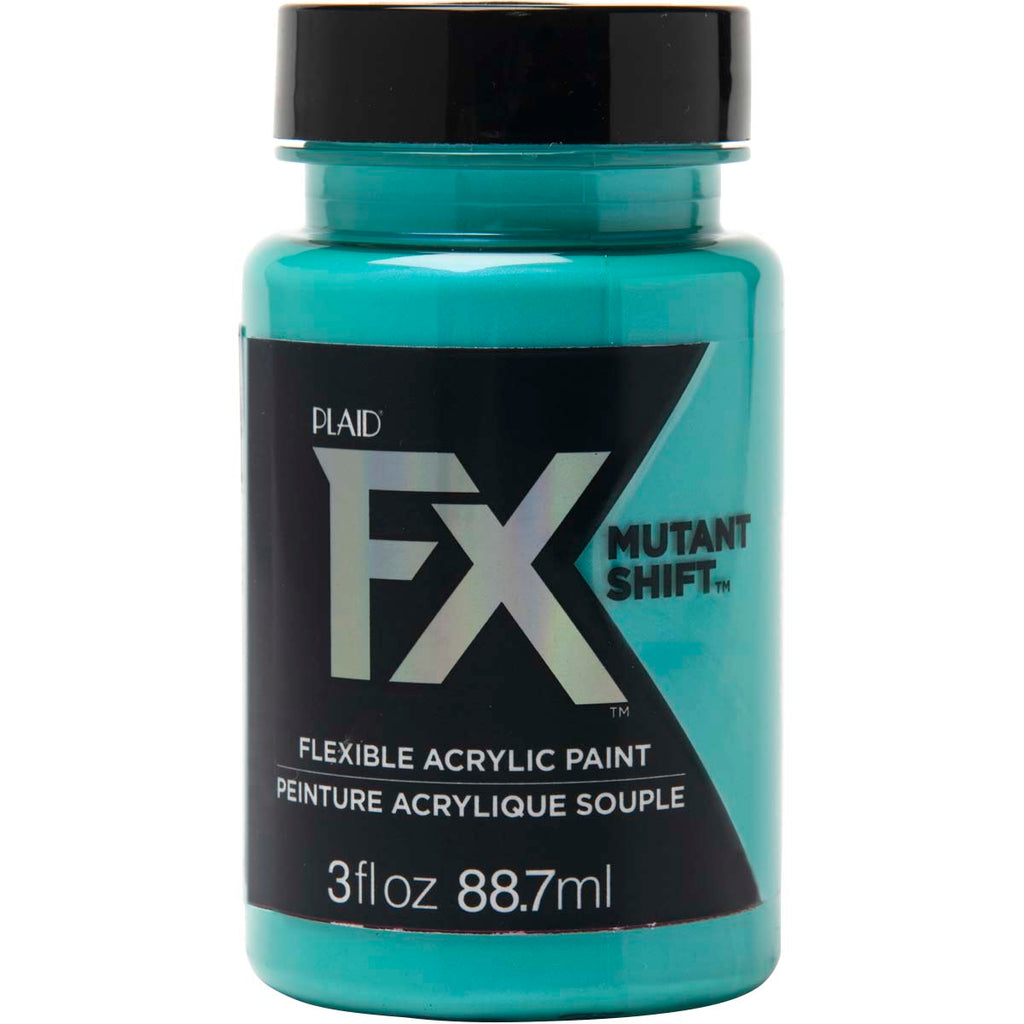 PlaidFX Mutant Shift Flexible Acrylic Paint
Details
PlaidFX Amino Aqua Mutant Shift adds a soft metallic luster of color that shifts in changing light.
Add a layer of shimmer to your creations with this high-performance paint specially formulated for cosplay and costuming. The lustrous color allows you to create an iridescent piece that is eye-catching. This fully flexible and durable acrylic paint glides on smoothly across EVA form, thermoplastic, 3D prints, and more. PlaidFX colors are highly pigmented with a vibrant metallic finish and excellent coverage. When dry, these bold colors are not tacky and will not crack or peel. Transform your creation from foam to mutant with the PlaidFX Mutant Shift collection.
3 oz. bottle covers 7 sq ft
Iridescent, glossy finish.
Color shifts in changing light
Ideal for use on EVA foam, thermoplastics, and 3D printed material
Allow 1-hour dry time between coats.
Will cure in 24 hours
Use Mutant Shift on light or dark surfaces.
Colour will vary depending on the surface color
Water-based, non-toxic
Winter Warning: This product can freeze in transit if traveling in low temperatures. During winter months, the purchaser assumes the risk for products damaged by low temperatures during transit. Damage done by freezing is irreversible.