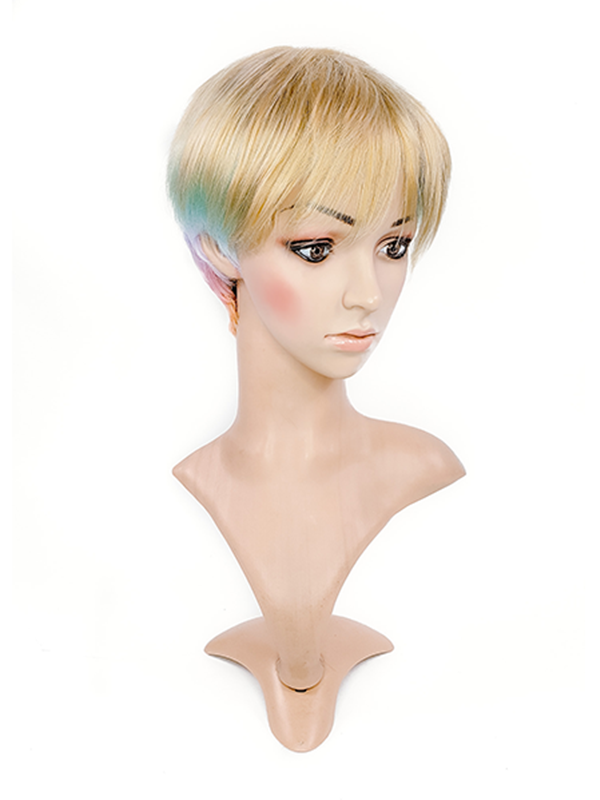 Details
Based on our Kyle style, this pastel rainbow is perfect for everyday wear or your next Pride event! This undercut style has super-short 1.5" (3.8 cm) fibers around the bottom with longer 4-5" (10-12.7 cm) fibers around the top. With a TON of wefts throughout and a pre-teased top, the Belmont is a versatile wig that can be styled numerous ways with a hairdryer.
23" cap before stretch
Crimped fiber - great for styling
No skin top
Plenty of hair for plenty of volume
Undercut style
Heat-resistant up to 420°F
300-325°F recommended
Colours used:
Top:
CL-055A Champagne 
Under:
CL-042 Mint  
CL-029 Powder Blue  
CL-025A Pale Lilac  
CL-013 Serah Pink
CL-062A Light Peach
Please note: We do our best to display wigs as accurately as possible, but display heads are slightly smaller than lifesize. Subsequently, the wig may be shorter on a person.

This style is available for a limited time.