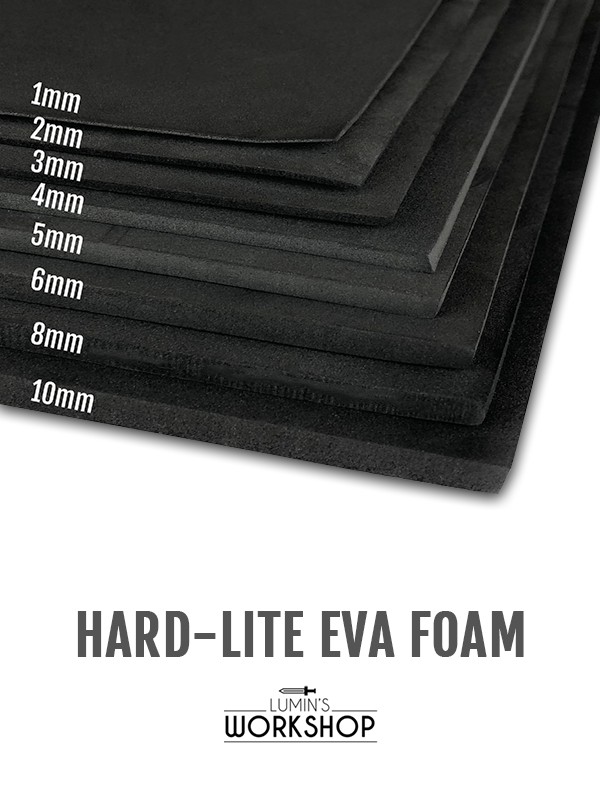 Lumin's Workshop Hard-Lite EVA Foam
Details
Hard-Lite EVA foam is the perfect high-density prop making foam!
Hard-Lite EVA is incredibly durable and stiff
Perfect for creating super durable pieces
Holds very sharp and angular details
Ideal for props and sci-fi/mecha armour
Very lightweight; Hard-Lite is around half the weight of other EVA foams of similar hardness
High density of 200 kg/m3 and a shore hardness of 60
Not suitable for outdoor use without priming/sealing treatment.
Due to dimensional shipping restrictions, this item does not qualify for free shipping. 100x100cm sheets available upon request - please email us at orders@ardawigscanada.ca.