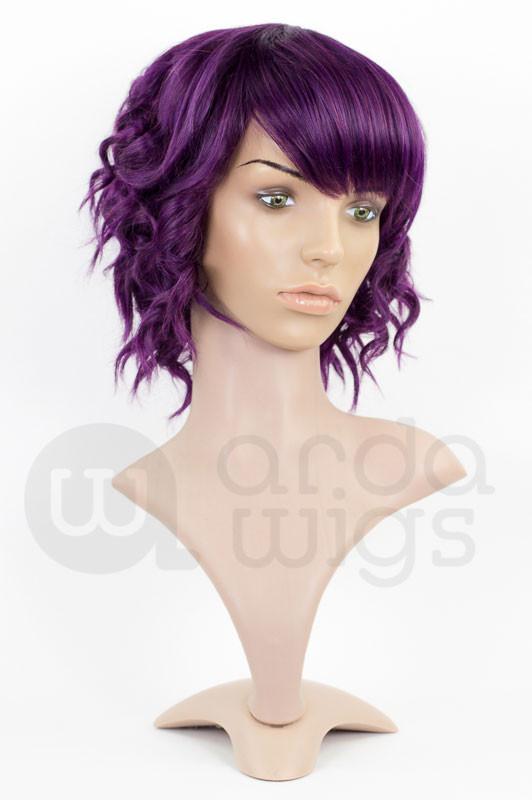 Details
Jane is a short style with side-swept bangs and very defined, short ringlets. This wig measures 11" (30 cm) at the longest curl, 13" (33 cm) uncurled and the bangs measure 4.5" (12 cm) long. Perfect for that adorable Regency-era dress or dispatching the undead!

Please bear in mind the nature of this curl. When the cap is stretched, you may see small gaps in the wefting. This is due to how the fibers come together to make each ringlet.

23" cap before stretch
1.5" round skin top
Pre-styled ringlets
Not suitable for heavy styling
Heat-resistant up to 420° (300-325° recommended)
Check out our customer gallery for Jane!
Please note: We do our best to display wigs as accurately as possible, but display heads are slightly smaller than lifesize. Subsequently, the wig may be shorter on a person.