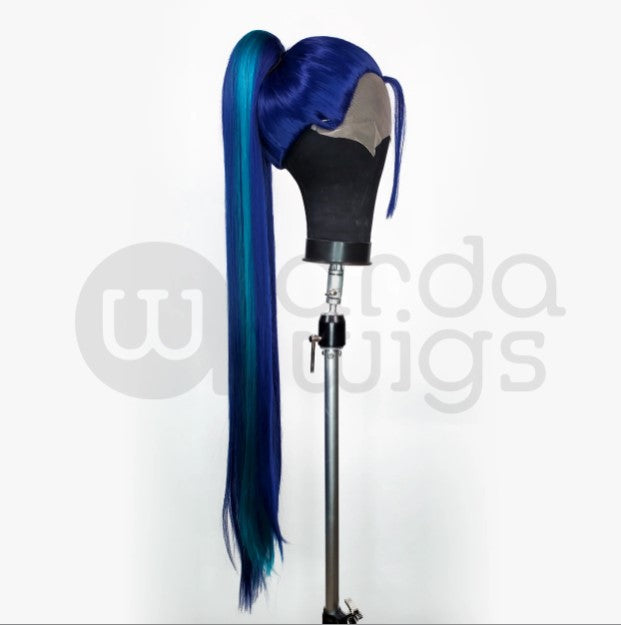 KDA Fa DISCONTINUED
$105.00 USD $149.00 USD + shipping
Details
Fa: A long, long way to run, especially after a big dance number in a spectacular pony. Our Fa is a lace front specially made with a detachable extra long pony and small neck fringe to help hide any errant neck hairs. A removable ponytail helps with wig heaviness while still allowing for reponytailing, resizing, and restyling.

Fa has an ear to ear lace front measuring .5" (1.27 cm) deep, .75" (2 cm) at widows peak. Small bang measures 8.5" (21.5 cm) from hairline to end with wig clips at temple.
22"(57 cm) cap before stretch

Cap tied into small ponytail approx 11" (28 cm) long, like our Jeannie
Untie cap ponytail and re-tie while wearing for best fit
40" (102 cm) attachable ponytail included with Ocean Green highlights
Heat-resistant up to 420°F, 360°F recommended for Classic; up to 360°F, 310°F recommended for Silky.
Please note: We do our best to display wigs as accurately as possible, but display heads are slightly smaller than life size and colors might appear different based on screen settings. Subsequently, the wig may be shorter on a person or very slightly in color. Please consider purchasing our color samples first if color accuracy is important.