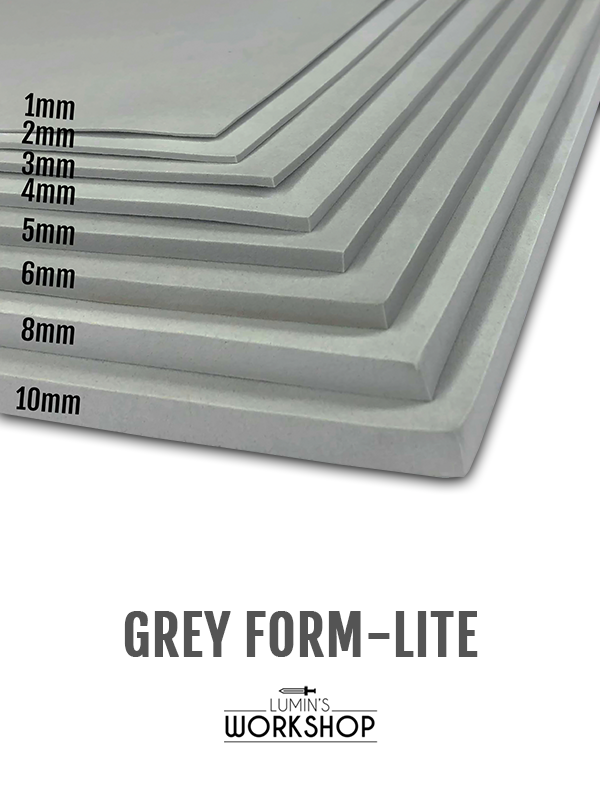 Lumin's Workshop Grey Form-Lite EVA Foam
Details
Same great formula - now in GREY for improved visibility and ease of painting!
Form-Lite EVA foam is best for armour with compound and complex curves. Form-Lite is denser than floor mat and most other generic EVA sheet foams to guarantee a higher quality and easier-to-work-with product.
Ultra-lightweight
Specially formulated to be extremely formable
Smooth on both sides
Softest of our premium foams
Shore hardness 45, 125kg/m3 density
Not suitable for outdoor use without priming/sealing treatment.
Due to dimensional shipping restrictions, this item does not qualify for free shipping. 100x100cm sheets available upon request - please email us at orders@ardawigscanada.ca.