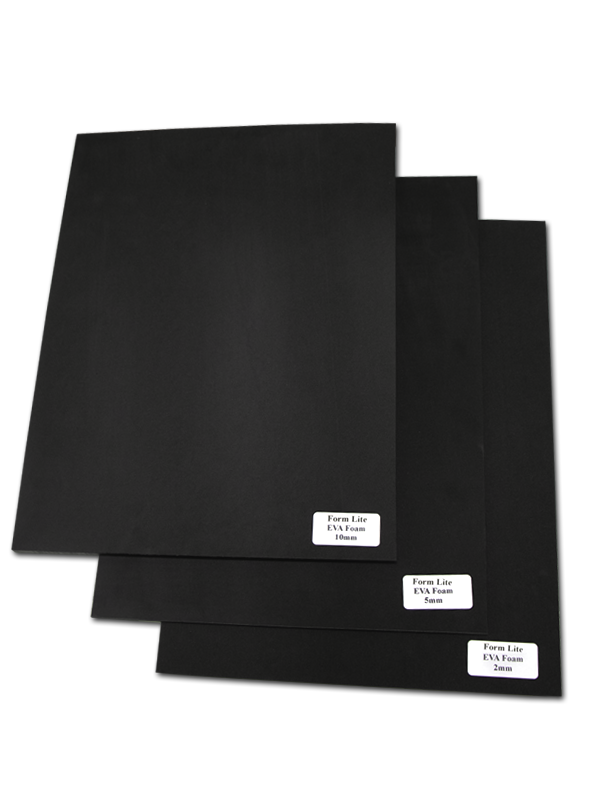 Lumin's Workshop Form-Lite EVA Foam Mini Sheets
Details
A 30cm x 40cm sheet of Lumin's Workshop Form-Lite EVA Foam. 
Perfect for small projects!
Ultra-lightweight

Specially formulated to be extremely formable

Smooth on both sides

Softest of our premium foams

Best for armour with compound and complex curves
Specs: 125kg/m3 density. Shore hardness 45.
Available only in 2mm, 5mm, and 10mm thicknesses. 
Not suitable for outdoor use without priming/sealing treatment.