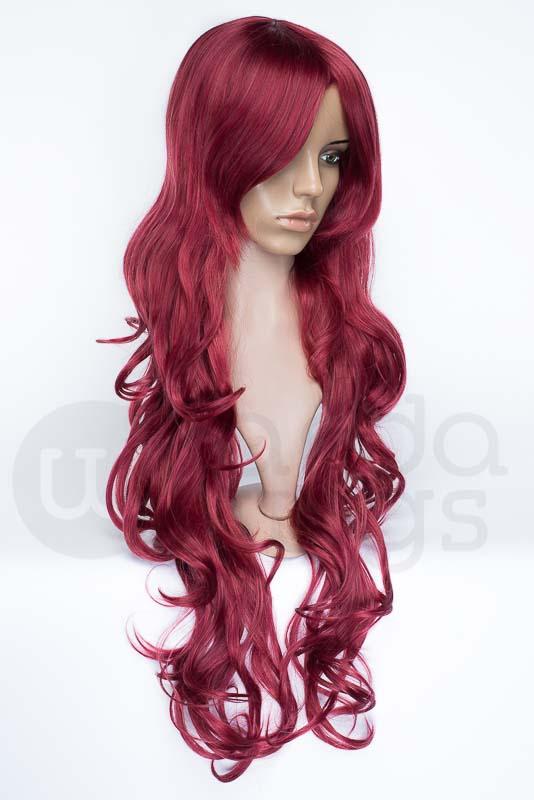 Details
Luthien is an ultra-long version of our Ferrari. This wig is about 32" (81 cm) long from the crown, or about 36" (91.5 cm) long when straightened. The bangs are 11" (28 cm) long from the crown. A great choice for those who want a longer wavy style with face-framing bangs. The Luthien is not suitable for a high ponytail, though you can use it for low ponytails, buns, or pigtails.

Please keep in mind no wig is tangle-free. A brush and detangling spray will help! SILKY fibers are easier to manage for lengthy wigs. Shorter hairs around the top of the wig are blended with longer fibers to provide coverage without excessive weight.
23" cap before stretch
1" round skin top
Various waves and curls
Not suitable for heavy styling or high ponytails
Heat-resistant up to 420°F (300-325°F recommended)
Check out our customer gallery for Luthien!
Please note: We do our best to display wigs as accurately as possible, but display heads are slightly smaller than lifesize. Subsequently, the wig may be shorter on a person.