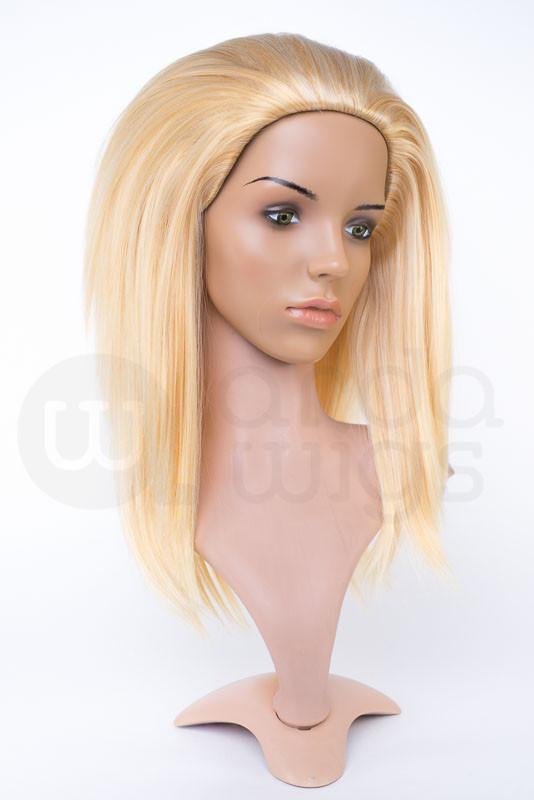 Details
Also known as a "reverse Jareth", the Malinda is designed for spiking straight up. All the wefts are sewn in upside-down to achieve gravity-defying spikes! The wefts on this wig are styled and trained up around the front, back, and sides in order to hide the wig cap when it is styled upwards.

Measured from forehead to back, the shortest length in this wig measures 11-12" (28-30 cm), and the longest 24-25" (61-64 cm). The Malinda sports a small 1'' (2.5 cm) fringe at the base of the neck in the back to cover your hair, and on the sides in front of the ears.
The unique wefting of this style leaves limited stretch around the hairline, similar to our ponytail styles. If you are looking for a lacefront version of this wig, check out the Morpheus!
21.5" cap, limited stretch
Reverse-wefted
No skin top
Ironed hairline
Pre-teased fibers under hairline for styling
Great for heavy styling, spiking, and high ponytails 
Check out our customer gallery for Malinda!