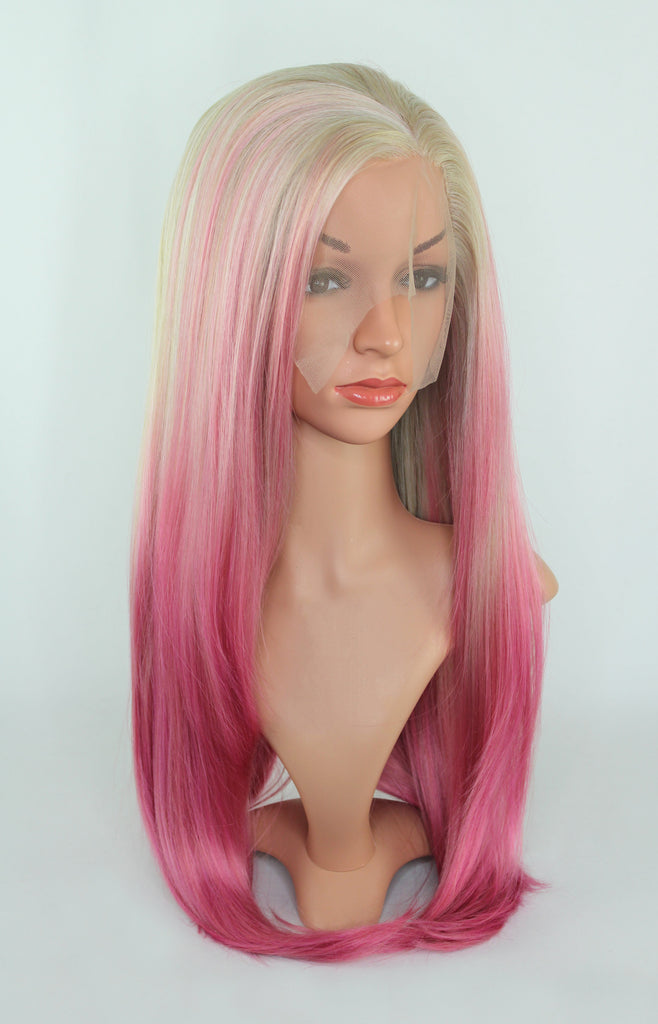 KDA Mi DISCONTINUED
$91.00 USD $130.00 USD + shipping
Details
Mi: A name I call myself, even when I'm with my hit girl group. The Mi is a lace front and comes in Ash Blonde (CL-053) with the ends dip dyed Baby Pink (CL-014). This wig is thick and offers a skin top for a natural looking hairline. Just remember to step back once in a while and let the other girls shine.
Mi measures about 29" (73.5 cm) long from crown to end and is layered, with a slight curl at the ends. Gradient begins about 10" from crown. This wig has a full lace front running from ear to ear.
Lace fronts add a natural-looking hairline and are meant to be attached to your head with spirit gum or lace front tape. We advise you not to try on a lace wig without trimming the extra lace first as lace may rip if you attempt to put the wig on your head without trimming. Please note trimming lace and wearing any wig voids our return policy.
22.5"(57 cm) cap before stretch
Shortest layer measures 19"(48 cm) with the longest layer 29"(74 cm) from crown to end
Lace front measures 12"(30.5 cm) wide from ear to ear, and 1.5"(4 cm) ventilated hairline
Thicker Style – great for styling
Crimped hair at the base
Able to be parted 1.5" back before wefts are visible
Silky fiber, heat-resistant up to 360°F, 310°F recommended