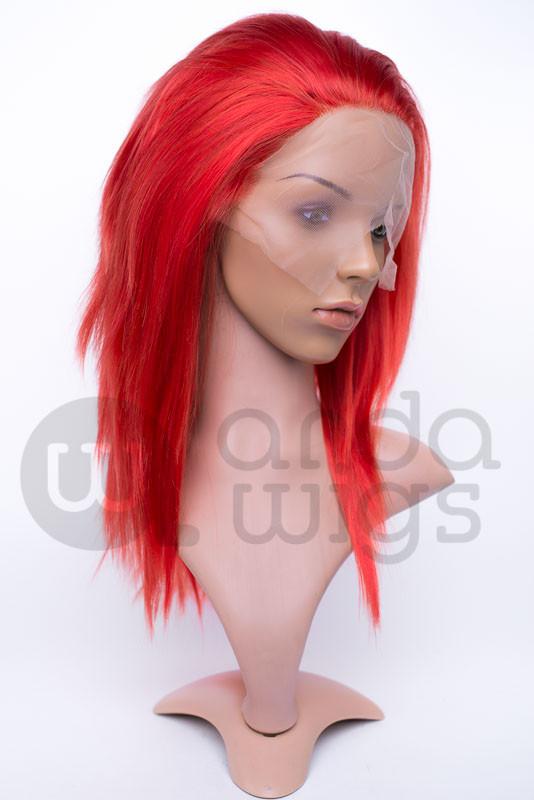 Morpheus CLASSIC DISCONTINUED
$65.00 USD $93.00 USD + shipping
Details
The perfect choice for spiky-haired characters or high ponytails! Morpheus has lots of excess lace, making it simple to edit the hairline with a lacefronting tool and salvaged hair, if needed. Morpheus is reverse-wefted so you can pull the hair up into a high ponytail. 

This style is about 22" (56 cm) in length, from the hairline to the bottom layer. The Morpheus is layered, with the top layer reaching about 9" (23 cm) in length. Lacefronts are the best way to have a natural-looking hairline and are meant to be attached to your head with spirit gum or lacefront tape.
The unique wefting of this style has limited stretch around the hairline, similar to our ponytail styles. If you are looking for a non-lace version of this wig, check out the Malinda!
23" cap
11" lace hairline ear to ear
0.75" to 1" ventilated hairline
2 sewn-in wig clips at temples
Reverse-wefted
Heat-resistant up to 420°F (300-325°F recommended)
While our lace front wigs all come with extra lace in the front so that you can add additional hair if you choose, we advise you to please not try on a lace front wig without trimming the extra lace first. The lace is not made to stretch and may rip if you attempt to put the entire piece over your head, ruining the natural looking hairline.

Fear not, this style is not being entirely discontinued! For more colours, please click here!
All sales are final on clearance and discontinued items.