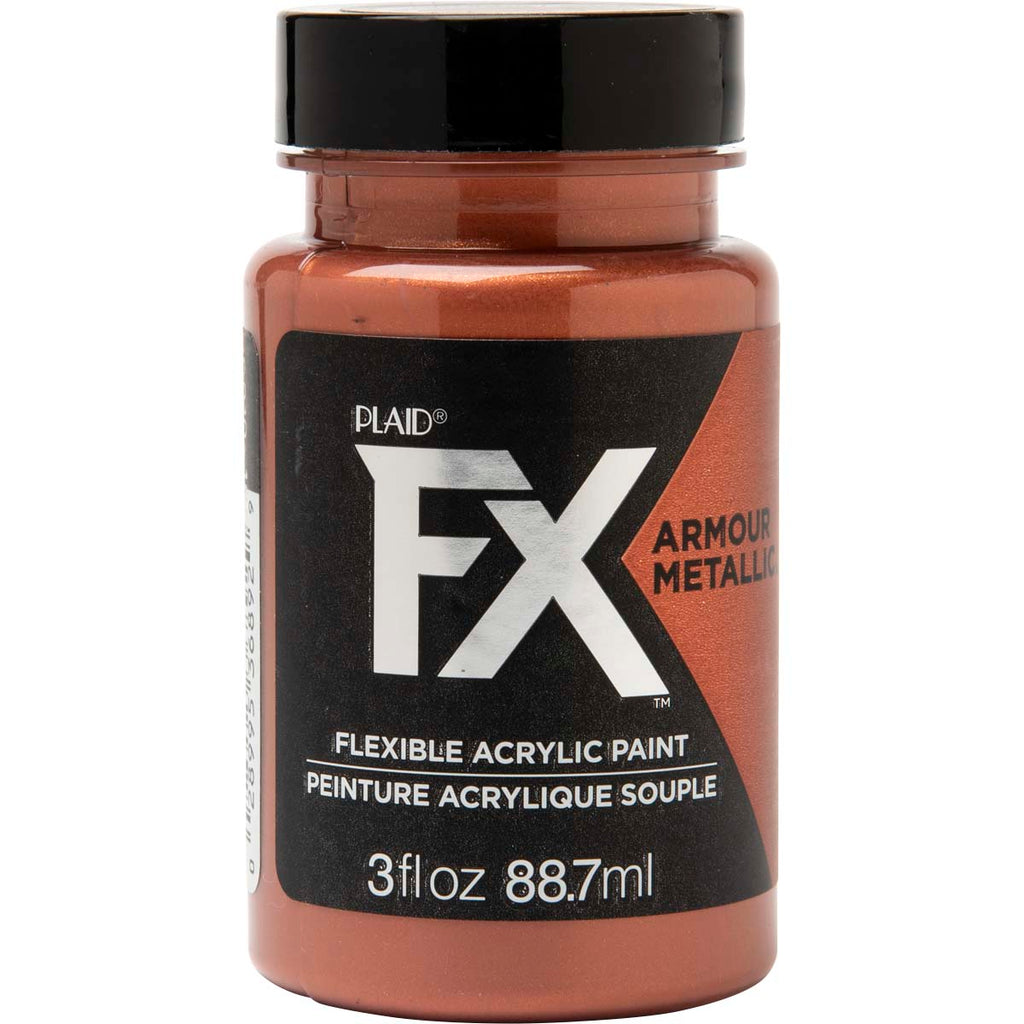 PlaidFX Armor Metal Flexible Acrylic Paint
Details
Utilize the PlaidFX Armour Metallic line to give your cosplay builds a realistic metal finish.
Each bottle of shimmering paint will give life to your cosplay character. Cover your cosplay builds for a lifelike metallic sheen. This fully flexible and durable acrylic paint glides on smoothly across EVA foam, thermoplastic, 3D prints, and more. Enjoy the creamy, full-bodied consistency of this fandom inspired color palette. These colors are highly pigmented and provide excellent coverage. When dry, these shimmering colors are not tacky and will not crack or peel. Add a layer of PlaidFX Armour Metallic to your sword, shield, helmet, full costume, and more with this versatile paint collection.
3 oz. bottle covers 7 sq ft
Dries to a flexible metallic finish
Ideal for use on EVA foam, thermoplastics, and 3D printed material
Allow one hour dry time between coats; cures in 24 hours
Water-based, non-toxic
Winter Warning: This product can freeze in transit if traveling in low temperatures. During winter months, the purchaser assumes the risk for products damaged by low temperatures during transit. Damage done by freezing is irreversible.