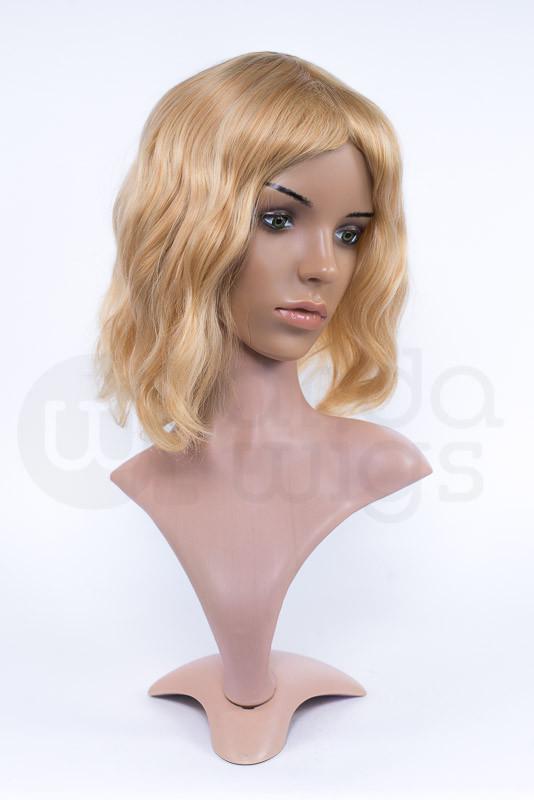 Details
The Skyelar is a wavy style with no bangs, measuring approx 13" (33 cm) from the crown, or 15" (38 cm) when straightened. It has a coin-sized skin top near the crown. Pre-teased fibers near the front hairline allow you to part the style on either side, though we recommend combing the hair forward and parting at the very front to avoid wefts from showing further back. The Skyelar is a fashion wig, intentionally thinner than most other styles we carry.
23" cap before stretch
1" round skin top
Naturally tousled look
Thinner style - fashion wig
Not optimal for heavy styling
Heat-resistant up to 420°F (300-325°F recommended)
Check out our customer gallery for Skyelar!
Please note: We do our best to display wigs as accurately as possible, but display heads are slightly smaller than lifesize. Subsequently, the wig may be shorter on a person.