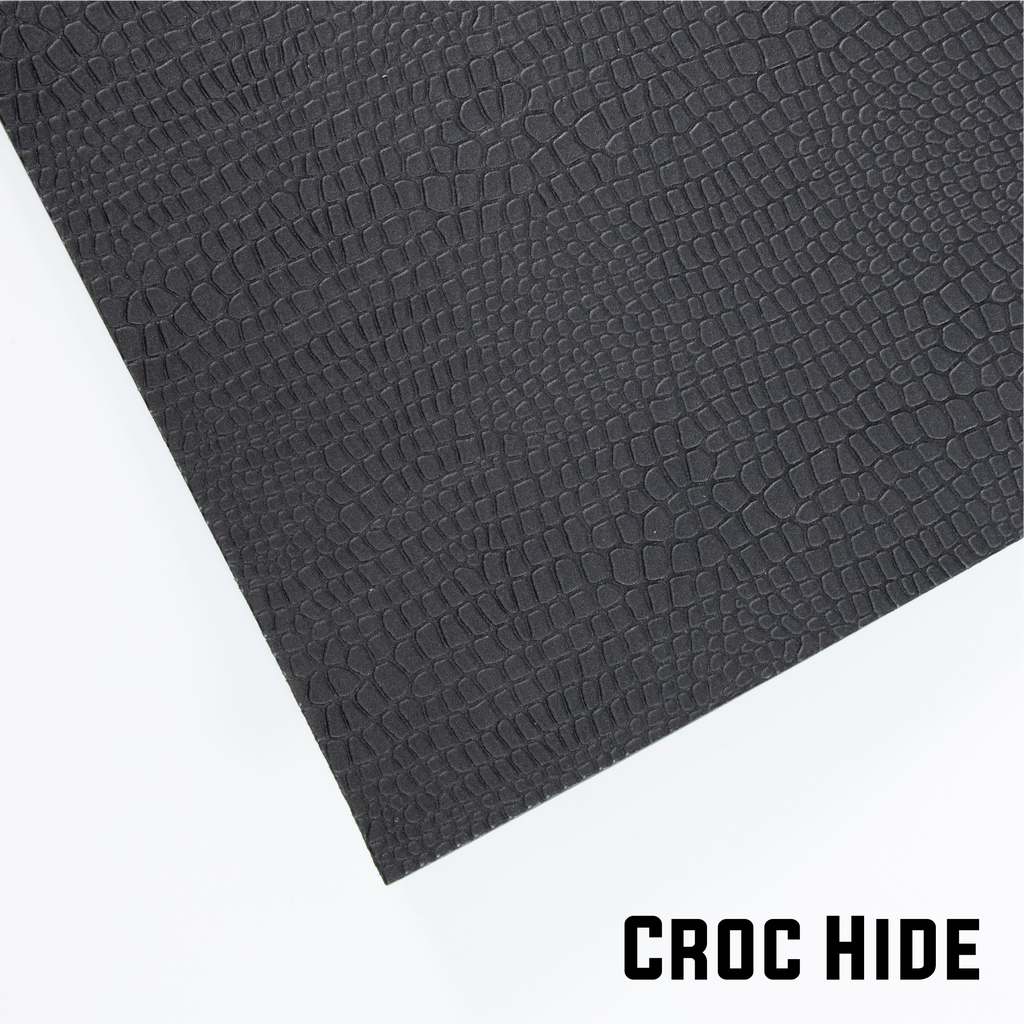 Lumin's Workshop Textured EVA Foam
Details
Lumin's Workshop Textured EVA Foams are the perfect way to add fine detailed textures to your armour or props. Currently available in four patterns: Diamond Grip, Croc Hide, Mini Hex, and Mid Hex!
To use, simply cut out a piece of Textured Foam for the size of your project, heat the back side with a heat gun, and then form to the required shape.
For best results, we recommend building a base with a thickness of foam thinner than you require your final piece, then layer on the Textured Foam as a skin. Since the Textured Foam is made from our Form-Lite EVA Foam, it can be stretched to create a skin over formed curved pieces without the need for a seam.
Note: Heating the front (textured side) will result in a loss of texture definition
Technical information:
These textures are pressed on to our Form-Lite EVA foam.
Thickness: 3mm
Density: 125kg / m3
Hardness: Shore 45
Not suitable for outdoor use without priming/sealing treatment.
Due to dimensional shipping restrictions, this item does not qualify for free shipping. 100x100cm sheets available upon request - please email us at orders@ardawigscanada.ca.