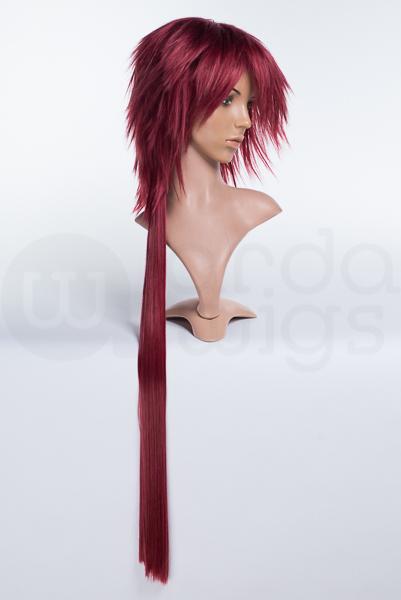 Vegas CLASSIC DISCONTINUED
$37.00 USD $55.00 USD + shipping
Details
The Vegas has lots of volume and layers - great for spiking! This wig is low-maintenance; you can obtain most of the fluff just by shaking it out. The tail measures over 30'' (76 cm) long and is blunt-cut at the bottom. The top of the wig is very similar to the Jareth, but slightly shorter in length by 1''-2'' (2.5-5 cm).
The Vegas may seem a bit flat out of the bag, but give it a good shake and it will fluff right up! Use a hair dryer for even more fluff. 
23" cap
Crimped top - great for styling
No skin top
Great choice for massive spiking
Lots of layers and fluff
Tail not layered
Please note: some colours may be marked as "Discontinued", while others may be marked as "Overstock".

"Discontinued" items, once sold out, will not be restocked. "Overstock" items, once sold out, will be available again at their regular price, found
here
All sales are final on discontinued items.