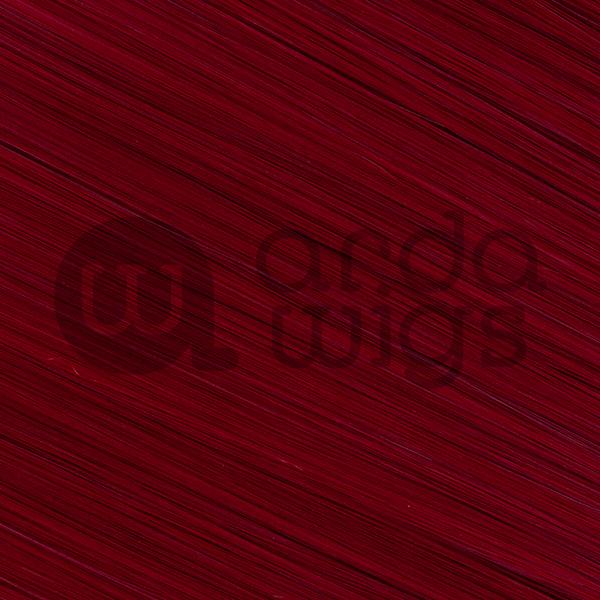 Viktor CLASSIC DISCONTINUED
$87.00 USD $124.00 USD + shipping
Details
Viktor has a laced front with a widow's peak. Lacefronts are the best way to have a natural-looking hairline and are meant to be attached to your head with spirit gum or Pros-Aide. We also recommend using a wig grip or accordion comb. All Viktors include an accordion comb, which you can sew in using our tutorial.
23" cap

16.5" depth before stretch

24" ponytail

12" lace hairline ear to ear

0.5" ventilated hair on the sides

1.25" deep ventilated hair in front

2 sewn-in wig clips at temples

Reverse-wefted

Untie ponytail and re-tie while wearing for best fit

Short layers under tail add coverage without extra weight

Heat-resistant up to 420°F (300-325°F recommended)
Please note: the Viktor is an advanced wig. If you are a beginner or not confident with styling, we recommend the Cady style paired with a ponytail clip as an alternative.
This style has limited hairline stretch. The tightness of the ponytail can increase or decrease the inside diameter. Secure the hairline around your own with bobby pins and re-tie the ponytail while wearing it.

The Viktor's sizing is based on our large ponytail styles. We offer resizing tutorials for our ponytail wigs. We do not offer exchanges or refunds on this wig for size if it has been worn. Please measure your head thoroughly and email us before purchase if you have questions.
Please see our video tutorial to learn how to wear the Viktor!