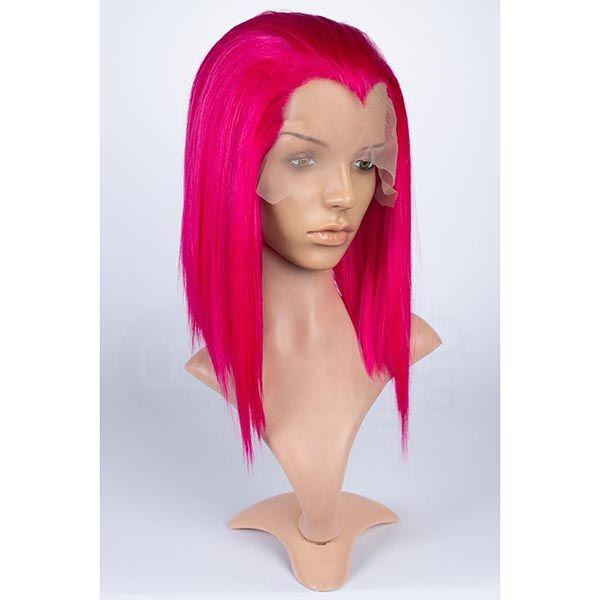 Virginia CLASSIC DISCONTINUED
$64.00 USD $91.00 USD + shipping
Details
An asymmetrical cut with a widow's peak! The longest layers measure around 15" (38 cm) at the front, and gradually become shorter towards the back. From the widow's peak to the very back, the length is about 19" (48 cm). The shortest layer measures roughly 5" (12.7 cm) from the nape. 

Lacefronts are the best way to have a natural-looking hairline and are meant to be attached to your head with spirit gum or lacefront tape.
23" cap before stretch
10.5" lace hairline ear to ear
0.5" to 0.75" ventilated hairline
2 sewn-in wig clips at temples
Widow's peak
Heat-resistant up to 420°F
300-325°F recommended
Fear not, this style is not being entirely discontinued! For more colours, please click here!
All sales are final on clearance and discontinued items.